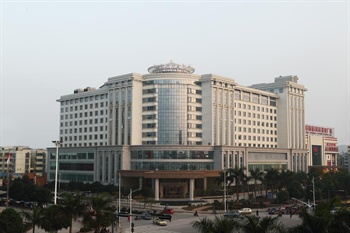 The Nanning Winwin Hotel (Nanning Rongrong Dajiudian) is situated 27 km (16.7 mi) from Nanning Wuxu International Airport, 7.5 km (4.6 mi) from Nanning Railway Station, and 18.42 km (11.4 mi) from Nanning East Railway Station.
Diners can enjoy eating at the Western, Japanese, and Chinese restaurant facilities. A lobby bar is available serving drinks.
Those traveling on business can utilize the business center and meeting rooms.
Recreational activities include karaoke, basketball, billiards, tennis, and a gym.
Guests can relax with a massage, a trip to the sauna or spa. Free Wi-Fi in public areas and free parking are available at the Nanning hotel.